The place
Located in Montpellier, France, le Studio des Aviateurs offers you 3 Control rooms.
Studio A is equipped for 5.1 or 2.1 edit and mix, Studio B is equipped for 5.1 edit and mix, and Studio C is equipped for 2.1 edit and mix. 2 Additionals rooms are dedicated for music or voice recording.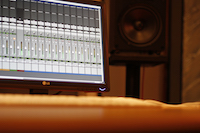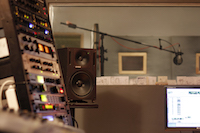 News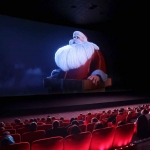 Published on 09/10/2021 at 21:22
"Sauve qui pneu" a movie from ESMA 2020 staff is online !
Réalisateurs - Directors : Amaury Bretnacher, Chloé Carrère, Théo Huguet, Léia Jutteau, Louis Martin, Charlie Pradeau, Mingrui Zhuang Musique originale - Original score : José Vicente Interprétée par - Performed by : The Salomon Toledano Orchestra
Sound design, montage : José Vicente, Sébastien Fournier Tristan Le Bozec- Studio des Aviateurs
Mixage surround : Yoann Poncet- Studio des Aviateurs © École Supérieure des Métiers Artistiques - Toulouse 2020
Published on 06/10/2021 at 19:49
The film Glitch, from the ESMA 2020 promo, is online.
Recording, sound design, editing, 5.1 mixing: Studio des Aviateurs
Published on 05/29/2021 at 08:18
Le Roi Tulipe (ESMA 2020) is now online.
We took care of the sound design and the 5.1 mixing.
Published on 05/16/2021 at 11:08